Do you want to track your phone with the Galaxy Watch 4? But unfortunately receiving a message "Find My Device is turned OFF". How To get rid of this message? We have a fix to this issue, head over to the main guide and find out how to cope with this.
How To Fix Samsung Galaxy Watch 4 Find My Device is Turned OFF?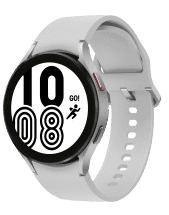 You will receive this message stating "Find My Device is Turned OFF" If your mobile device is not connected to your watch.
Basically, With the Find My Device/Phone feature, you can track your phone. But if your Galaxy watch is not connected to your mobile phone, then you cannot track your phone using the Find my Phone features.
Like the Find My Phone feature on Galaxy Watch, you can use the Find my Watch feature on your mobile devices to track your Galaxy Watch.
How To Turn ON Find My Device Feature on Samsung Galaxy Watch 4?
Follow the steps to Turn ON the Find My Device feature and locate your lost mobile device with the help of your Galaxy watch 4.
Note: "It is mandatory to have the location-enabled on both of the devices such as mobile and watch and also should have an access to mobile data connection"
Hold your Galaxy Watch 4 in your hands and swipe from bottom to top to open the apps tray.
Next, in the apps tray locate and select to launch the "Find My Phone" app.
Now, tap on the "Start" button in Find My Phone app.
Once, you press the start button, It will activate your connected mobile device to ring and vibrate.
Finally, when you find your lost device, then slide the "X" icon from left to right to stop the process.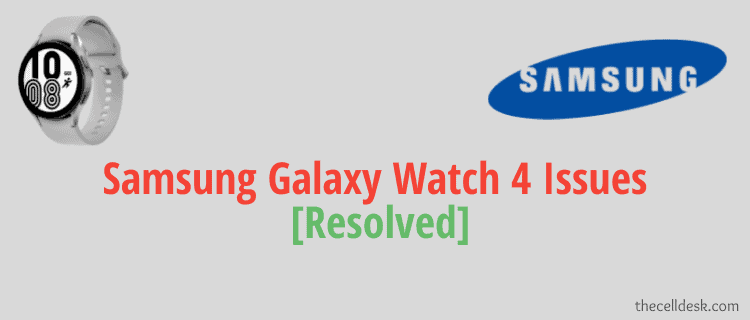 Many users have also reported stating "Find My Phone Not Working". In that particular case, you need to enable the permission for "Display over other apps" for Galaxy Watch Plugin app. For that, follow the steps below:
Head over to "Settings->Apps->Permissions".
Locate the "Galaxy Watch Plugin" and tap on it.
Now tap on both the options "Display pop-up windows while running in the background" and "Display pop-up window" one by one and set them to "Always Allow".
It will successfully resolve the issue "Find My Phone Not Working" on Galaxy Watch.
How To Find Lost Samsung Galaxy Watch 4 Using Find My Watch Feature on Smartphone?
If your Samsung Galaxy Watch 4 is successfully connected to your mobile device, then follow the steps:
On your mobile phone, launch the Galaxy Wearable app.
Next, among the different options available, tap on the "Find My Watch".
Now, when you have launched the Find My Watch app. Press the "start" button to locate your Galaxy Watch 4.
When the tracking process starts, your connected Galaxy Watch 4 will starts vibrating and ringing.
Once, you locate your wearable successfully, then press the "X" icon on your Galaxy Watch 4 to stop the process.
Apart from this, you can also set some security parameters on your lost Galaxy Watch 4 with the help of your mobile device connected. Here's how you can do that:
How To Lock Lost or Stolen Galaxy Watch 4?
Open the Find My Watch app on your mobile device.
In the Find My Watch interface, you will see the option "Set Security". Tap on it.
Next, tap on "Lock Watch". By default, it is OFF, tap on the toggle button to turn it ON.
Now, it will ask you to set the PIN. Proceed with setting up the PIN and then tap on "Done".
By doing this, your Galaxy Watch 4 will be in a lock state now. To unlock it, you will need to enter the PIN or connect it with your mobile device via Bluetooth.
Conclusion
We have covered the fix regarding the message "Samsung Galaxy Watch 4 Find My Device is turned OFF". To avoid this message, you need to follow the below steps:
Make sure, both the device have location features enabled on it.
Both of them should have access to mobile data connections.
Open the apps tray on your Galaxy Watch 4.
Launch the Find My Phone app.
Tap on the Start button to locate your mobile device that is connected to the Galaxy Watch 4.
You can also go for troubleshooting your Galaxy Watch 4 by following the below methods:
1. Force Reboot your Galaxy Watch 4
Simultaneously press and hold the power and back buttons until the "Rebooting" message appears on the screen. (It might take several seconds). Once the reboot message appears, now release the buttons. It will start the rebooting process and connection between mobile and watch will be lost temporarily.
2. Update the Software (If Available)
You can check for the recent updates on the Galaxy wearable app on your phone.
3. Approach for the Service Center
In case of any type of physical damage, you should contact the service center and tell them about the issue you are facing and request for proper guidance.