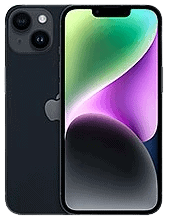 Emergency SOS Via Satellite
Unlike the previous iPhones, where you were only able to use the emergency SOS feature with cellular service or connected to Wi-Fi. When there was no cellular service or Wi-Fi network around, you were left behind with no option. But now this gonna not happen, if you have the new iPhone 14 series in hand.
Yes, the incredible innovation has just reached the iPhone 14 that could help you connect to a satellite to avail of the emergency SOS feature. No matter whether there is a cellular network or WiFi connection not available, still opt for emergency SOS service via satellite while iPhone 14 is in your hand.
How To Opt For Emergency SOS Via Satellite?
This new feature available in the iPhone 14 has contributed a lot in enhancing safety, avoiding all the hurdles you did face with the previous version of Emergency SOS that was supposed to work with cellular services or WiFi networks.
The emergency SOS via satellite fills this gap to make sure the availability of emergency text or call services in a situation where there is no other medium to use the emergency services. In an emergency situation, now your iPhone will be all set to get you help by connecting to a satellite.
Before making a connection with satellite, you need to take care of a few things:
Make sure you are positioned under a direct view of the sky and the horizon.
Avoid being surrounded by heavy foliage or other obstructions. Keep yourself in an open under the sky as much as possible.

How To Activate and Use Emergency SOS Via Satellite on iPhone 14?
This feature will be introduced in iOS 16 and will only be compatible with iPhone 14 series to work. When you came across an emergency situation, apple will suggest you avail of the emergency services that rely on cellular services or WiFi networks in the first place.
But if you are stuck in there with no cellular coverage available, then you will be able to see the option "Emergency Text via Satellite". Further, follow the below steps to activate emergency SOS via satellite.
Step 1: If you are out of reach of the cellular services, still try to place an emergency call on your iPhone 14.
Step 2: Now, you will see the text at the top "No connection, Try Emergency Text via Satellite". At the bottom right, you can access the option "Emergency Text via Satellite" by just tapping it. (You can also access Messages to text 911 or SOS, and finally tap Emergency Services).
Step 3: Further, simply tap "Report Emergency".
Step 4: Now, you will be surrounded by a bunch of questions that you need to answer to better describe your current situation.
Step 5: Moreover, you can also go for adopting the option of notifying your emergency contacts along with the details about your location and the kind of emergency situation you are stuck in.
Step 6: Finally, when you are all set to connect to a satellite, follow the on-screen instructions.
Step 7: Once, you are connected successfully, proceed with following the on-screen instructions and make sure to stay connected while sending a message to the emergency services.
Step 8: Now, your iPhone will start initializing the process of compiling the information such as your desired emergency contact detail, Medical ID, location, battery life of your iPhone, and lastly the kind of emergency situation you are being stuck in.
In most cases, you might also be required to respond to additional messages. After that, within a matter of a few seconds, your message will be successfully sent. Depending upon the visibility, if you are positioned under a clear view of a sky, it might take up to 10-15 seconds.
In case, if you are surrounded by light or medium foliage through trees or other obstacles, the situation might differ. It can take over a minute or above.
How To Get Connected To a Satellite?
To make a connection with a satellite, you need to be in a place where there is no coverage of cellular networks. The rest of the things, you need to take care of are as follows:
Step 1: The phone should be in your hands rather than in your pocket or bag.
Step 2: Try to hold the position under a clear view of the sky and the horizon for connection stability.
Step 3: Avoid being surrounded by trees with light or medium foliage as it might result in disrupting the connection. Other obstacles might also block the connection. So, be in an open place under the sky as much as possible.
Step 4: Further, to get the maximum connection you will be guided thoroughly by your iPhone on whether to turn left or right with the help of the on-screen images. Therefore stay focused on the on-screen images on your iPhone and position yourself accordingly to get a stable connection without any disruptions.
Once, you are connected successfully, if your phone screen is in a locked state even then the satellite will maintain the connection.
Is Emergency SOS Via Satellite Available Everywhere?
Unfortunately, this feature is not available everywhere yet. You can avail of this service only in the U.S including (Puerto Rico and the U.S Virgin Islands) and Canada.
The iPhone models purchased in China mainland, Hong Kong, or Macao are unable to use this feature.
This feature requires an iPhone 14 series running on iOS 16 to work. This means after the launch of an iOS 16, you can use this feature on your iPhone 14 series.
You can access this feature only in places where there is no cellular and WiFi coverage.
Related: How To Configure and Use Siri on iPhone 14?
Will iPhone 14 Series Have Satellite Connectivity?
Along with providing emergency SOS services via satellite, there is yet another feature to come and work in collaboration with satellite connectivity. This feature will allow you to share your current location in real-time via satellite with your desired contacts, friends, and family with the help of the Find My App on an iPhone 14.
Therefore, it doesn't matter how far away and where you are, you can still share your location with your contacts via satellite without any cellular or WiFi coverage.
Conclusion
With the addition of this feature Emergency SOS via satellite has elevated the safety parameters to the next level. Now, you can inform your friends and family members in any kind of critical situation without having any cellular coverage available.
The satellite emergency service will let you connect with your family members to get in touch with you and provide the help you need.