Is your Google Pixel 6 overheating while charging? If so, then read this guide to find out the solution to resolve this particular issue.
Pixel is a well-known smartphone brand owned by Google. These phones have an appealing design loaded with awesome features.
If you have owned Google Pixel 6 smartphone and just come across a situation where you find your phone overheated while charging, then follow these fixes.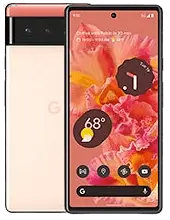 Google Pixel 6 Over Heating While Charging [Fixed]
This shouldn't happen with these high-end smartphones, but somehow If you do experience this, then there could be a valid reason that is causing a hardware or software malfunction.
Don't worry, we will guide you on how to cope with this issue in a proper way. On the spot, you need to follow the below steps instantly.
Turn OFF the charging and disconnect your phone.
Close and force stop all the apps running in the background.
Next, Switched OFF your smartphone.
Put it in a cooler place.
Once it gets cool down, now turn it back ON.
When you are done with the above steps, now head over to the solutions to resolve this issue permanently.
Solutions To Overcome Google Pixel 6 Over Heating Issue:
Check Charging Adapter & Cable
Force Stop All Unnecessary Apps
Boot Into Safe Mode
Software Update
Factory Reset

1. Charging Adapter & Cable
Starting with the hardware first, you need to check whether the adapter is working fine or not. If it is hot too, then it means there is an issue with the cable or adapter.
Either the cable is damaged and your phone may result in overheating issues. Depending upon the cable quality, low-quality cables are not recommended to use with phones, as they might leave your device in a risky situation.
it's better to avoid these kinds of cables. Only just use the original cable that is offered by the manufacturer itself.
Just purchase a new branded USB cable with an adapter and then put your Google Pixel 6 on charging. Now check whether the overheating issue is gone or still persists!
2. Force Stop All the Apps
There might be some apps that are utilizing the resources abnormally and become a burden on different hardware components such as the battery, RAM, and processor.
They need to be closed instantly. In that particular situation of overheating, It is recommended to close all the apps running on your smartphone in the background to diagnose the issue.
Here's how you can do that,
Simply, close all the apps running on your smartphone.
Next, head over to "Settings—>Apps".
Open each one of the apps individually.
Now, tap on the "Force Stop" option.
When you are done with the above and your phone gets cool down, then put it on the charge to see if the overheating is gone or not.
3. Boot Into Safe Mode
There might be a high chance of getting into an issue due to third-party apps that are utilizing the phone's resources unnecessarily to the extreme. To find out this, you need to boot your phone into safe mode.
Safe mode prevents the third-party apps from running and only just allow the built-in apps to be served in that particular mode.
How To Boot Google Pixel 6 Into Safe Mode?
Turn OFF your phone.
Now, press the "Power" button to turn ON your smartphone. Once the animation start, press and hold "Volume Down" until your phone boots into safe mode.
Finally, you will be able to see the "Safe mode" label at the bottom of your phone screen.
If you see your phone is working fine and there is no overheating issue while charging in safe mode, then there might be a problem with the third-party apps somehow that are causing your phone to overheat by using unnecessary resources.
Uninstall all the third-party apps at once and then reboot your phone. Once, your phone boots up successfully, then put it on charging via cable or wireless charging with Pixel stand and see if the overheating issue is gone or not.
4. Software Update


Sometimes, we avoid installing the recent update on our phone as it might also be the reason that causes our phone to land in an unexpected situation like this.
Once, the updates are downloaded on your phone automatically, don't delay installing them on your phone for no reason.
Install the software update as soon as possible after is downloaded to avoid unexpected issues.
How To Update Google Pixel 6 To The Latest Version?
Follow the steps below:
Head over to "Settings" on your phone.
Next, tap on the "System Update/Software Update -> Check for the software update".
Wait as it will automatically check for recent updates if available any.
If you get the update in response, then download and install them on your phone.
5. Factory Reset


This option is very effective and successful in resolving many of the issues. After performing the Factory reset/Hard reset on your phone, It will like to be the newly purchased phone as all the settings will be restored to default.
You would need to set all the settings again. Apart from this, all the data available on your phone will be wiped/erased. Therefore, it's better to take a complete backup of your important data and then proceed to perform this method.
How To Factory Reset/Hard Reset Google Pixel 6?
Switch OFF your phone.
Next, simultaneously press and hold the Power and Volume Down buttons until the fastboot interface appears on your phone screen.
Now, with the help of Volume Keys (used to scroll /navigate) and the Power Button (used to select/confirm). You need to choose the recovery mode.
After that, you will be able to see the Android logo with the "No command" label on the screen, simply press the combination of Power and Volume Up to avoid this.
In recovery mode, you will see multiple options where you need to select the "Wipe Data/Factory Reset" option.
Next, you will get a warning message, simply proceed with confirming the "Factory Data Reset" option.
Wait for the process to get complete and then reboot your phone by choosing the "Reboot System Now" option.
That's it, you have successfully performed Factory Reset/Hard Reset on your Google Pixel 6. Now, your phone will be like a newly purchased device, simply set up all the settings accordingly and you are good to go.
Now, the overheating issue you were facing with your phone while charging will be gone and it will work normally.
Conclusion
There could be multiple reasons behind the overheating issue. You need to identify it on your own starting from hardware and then proceeding to software, checking for all the possibilities.
Here, we have covered all in detail in this comprehensive guide, including what might be the reason for this issue and the possible solution to overcome it.
Charging Cable & Adapter
Force Stop all the Apps
Safe Mode
Software Update
Factory Reset/Hard Reset
First of all, you need to check whether the cable and adapter you are using are working fine or if it is also getting hot abnormally. Avoid using low-graded cables with your phone as it might cause an overheating issue while charging.
When your phone gets overheated, you need to instantly close all the apps running on your smartphone along with force-stopping the system-level built-in apps.
Boot your phone into safe mode. This mode disables all third-party apps and only allows the built-in apps to run. Therefore, while in safe mode, you can easily find out if the third-party apps are causing this issue.
If you have got the recent update on your phone, then you need to install it as soon as possible. Due to the presence of a recent update on your smartphone, the older version of the software results in causing issues such as lagging, and other performance issues that could also lead to overheating issues.
Performing a Factory/Hard Reset is the best method to get your issue resolved. It is also capable of resolving system-level issues that could affect the hardware components to work abnormally and may result in overheating issues. Therefore by performing this method, you can resolve the overheating issue.