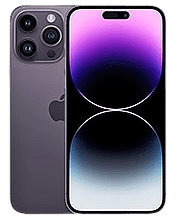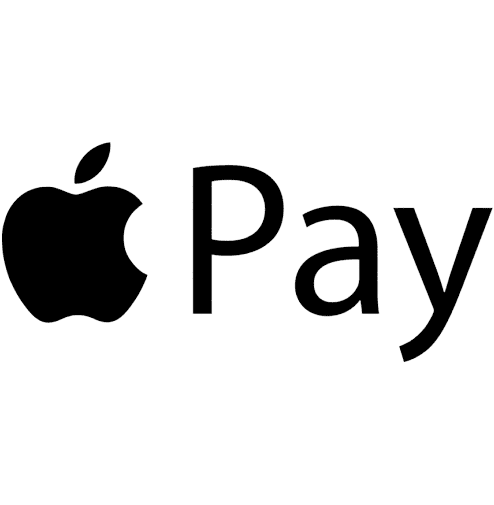 There are a lot of features in smartphones that bring convenience to our daily routine work. One of the important features among them is a contactless payment where you don't need to carry your physical bank card everywhere with you. Apple Pay is the leading feature in the iPhone that was introduced to convert the physical existence of debit or credit cards to virtual.
Now, with the help of your iPhone, you can make payments in a matter of seconds. All of these can happen only after you have set up Apple pay properly on your iPhone. Most of the users encounter issues while having contactless payments with Apple pay at retail.
This happens due to a lack of proper settings. Therefore, you need to review the Apple Pay settings on your iPhone to check settings that the required information is correct. Here, you will learn a lot more things other than just setting up the Apple pay.
Apple pay includes a new feature Express Transit that provides faster and smoother transactions without authentication.
How To Use Apple Pay on iPhone 14 Pro Max? Here are The Instructions Below
Setting up Apple Pay is quite easier even for the users with the first attempt. You would need to take care of a few things that are mentioned below in the steps.
On your iPhone 14 Pro Max, Launch the "Wallet App".
Next, you will see the "Plus button" icon at the screen's top right corner. Just tap it.
Now, multiple payment options will appear on the screen to add to Apple Pay such as you can select a debit/credit card or apply for an Apple card. Moreover, you can also opt for an advanced feature known as transit if supportable in your area.
After selecting your desired payment option, it will direct you to Add Cards window where you can add the cards that were already added to your previous iPhone by just entering the CVC for verification. Or you can also take a tour by adding the entire new card. Just tap the "Add a Different Card" option.
Further, you can proceed with entering the credit/debit card required details manually or you can put it in front of the camera if prompted by the wallet app. It will automatically scan your card.
Now wait until Apple confirms all the information with your bank and if everything's fine, then you will be able to see your card in the Wallet app. Moreover, you will also receive a notification when your credit/debit card is all set to use via Apple pay.
once, you have set up Apple Pay properly by following the above-detailed instructions, now follow the steps ahead to use Apple Pay on your iPhone 14 Pro Max.

How To Use Apple Pay on iPhone 14 Pro Max Via FaceID?
Hold your phone near the Reader
Next, double press the side button, no matter in which state your iPhone is. It will activate Apple Pay to launch and you will be able to see your default card on your iPhone screen.
Now, look at your iPhone screen (at the smiling face that pop-ups) to verify your faceID.
Once, it verifies you, the transaction will successfully be complete within a few seconds.
How To Choose Default Card For Apple Pay on iPhone 14 Pro Max?
If you have more than one card added to your Wallet and Apple Pay, then you need to make one of them your default card for payments. Whenever you use Apple Pay, instead of asking for selecting between different available cards on your Wallet, it will pop up with the default card.
Here are the steps below to select the default card in Wallet and Apple Pay.
Head over to the "Settings" on your iPhone.
Next, select "Wallet & Apple Pay".
Now, you will be able to see the "Transaction Defaults" section.
Under the transaction default section, choose the default card among the other available cards.
How To Enable & Use Apple Pay Express Transit on iPhone 14 Pro Max?
The new feature (Express Transit) added to Apple Pay is quite impressive. No more authentication is required on every single transaction. Sounds Good! yes, it's true. With express transit, you just need to set it up by adding the card and then verify yourself for once. After that, no more verifications will be required onwards at the time of transactions. Just place your iPhone near the NFC reader and done!
This will keep you away from authentication every time and perform transactions more smoothly and instantly within a second. You will find this feature more time-saving. This feature is useful in many places such as metro stations when your metro card is out of balance and you need to quickly add the balance, you can go with the express transit to perform the required transactions within a seconds.
You just need to set up the express transit feature on your iPhone, so that you won't be the one stuck in a situation where you need quick transactions but are unable to proceed with express transit.
How To Setup Express Transit?
Launch the "Settings" on your iPhone.
Secondly, tap the "Wallet & Apple Pay" option.
Now, you will be able to see the "Transit Card" section.
Further, under the transit card section, select the "Express Transit Card" option.
Finally, proceed with selecting the card and further following the on-screen instructions.
Once, your initial verification is complete for setting up the card, now you can perform transactions in the future without FaceID or Passcodes.
How To Use Express Transit For Making Payments?
If you are in a place such as a shopping mall, transport network, or metro station that supports express transit, then you can proceed with making payments via express transit. Once, you have completed the initial setup for express transit on your iPhone as mentioned above, follow the below steps:
Grab your iPhone.
Place and hold the iPhone near a supported express transit reader.
Within a second, your transaction will complete successfully without asking for authentication such as FaceID or passcodes.
Related: How To Activate eSIM on Apple iPhone 14 Pro Max?
Conclusion
With the going trend of contactless payment, Apple Pay is one of the top and most secure payment methods with a wider range of flexibility. Apart from this, a new feature (Express Transit) added to Apple Pay enhances its flexibility a lot more which could be beneficial in a situation counting every second.
We have discussed Apple Pay in detail with the instructions to set it up and use it on iPhone 14 Pro Max. Furthermore, the discussion ends with the Express transit feature for making payments smoother than ever.